"Эм Ай Ю" нь Төв Азийн орнуудад Англи хэл дээр дээд боловсрол олгодогоороо танигдсан олон улсын сургууль юм. Олон орны соёлт орчинд дэлхийн 7 орны 600 гаруй оюутан суралцаж байна.
Ерөнхий захирлын мэндчилгээ
Та бүхний энэ өдрийн амар амгаланг айлтгая.
"Эм Ай Ю" дээд сургуулийн хамт олныг төлөөлөн та бүхэнтэй мэндчилж байгаадаа туйлын их баяртай байна. Манай сургуулийн эрхэм зорилго бол оюутнууддаа чанартай боловсрол эзэмшүүлж, тэднийг зан чанарын хувьд төлөвшүүлэн 21-р зуунд өрсөлдөх чадвартай, шударга, үнэнч, шилдэг удирдагчдыг бэлтгэн гаргах юм. Бид сургалтын олон хөтөлбөрийг хэрэгжүүлэхийн тулд олон орноос эрдэмтэн багш нарыг урин хичээл заалгахын зэрэгцээ багш, оюутан, ажилчдын дунд гэр бүлсэг дулаан уур амьсгалыг бүрдүүлэхийг зорин ажиллаж байна. Манай оюутнууд эрдэм мэдлэг хуримтлуулахаас гадна бие даан суралцах, шинийг эрэлхийлэх, багаар ажиллах, цаг төлөвлөх, бүтээлчээр сэтгэх зэрэг олон чадваруудыг эзэмшин төгсдөг. Цаашид бид Монгол улс төдийгүй олон улсын түвшинд өрсөлдөхүйц шилдэг удирдагчдыг бэлтгэх үйл хэрэгт хувь нэмрээ оруулан, таныг амжилт өөд хөтлөх гүүр болон ажиллахыг зорино. Бид таныг гэрэлт ирээдүй рүү тань хөтөлж нэг алхмаар ойртуулна.
"Эм Ай Ю" дээд сургуульд тавтай морил!
КУОНН Ү МҮНН "Эм Ай Ю" дээд сургуулийн Ерөнхий захирал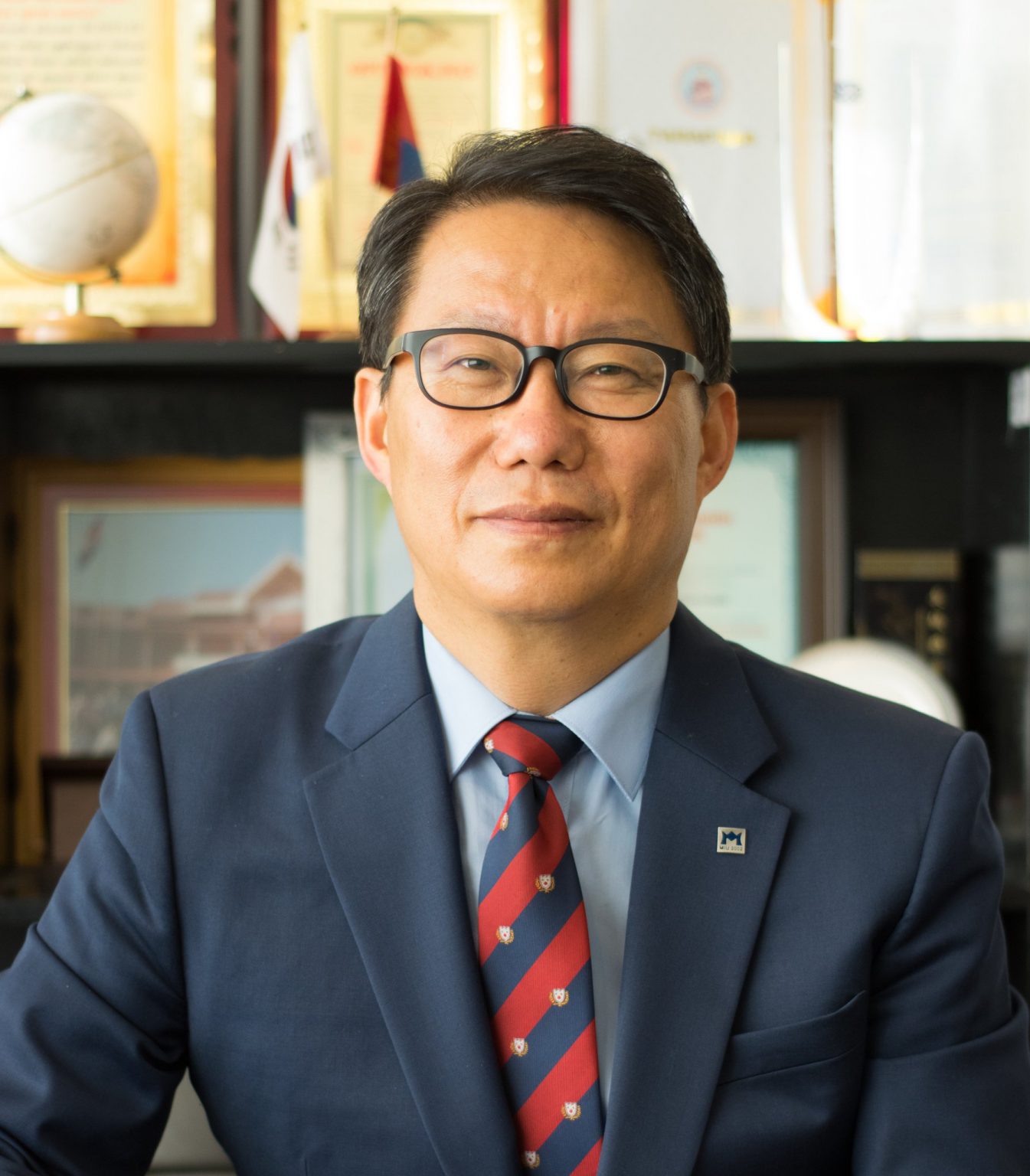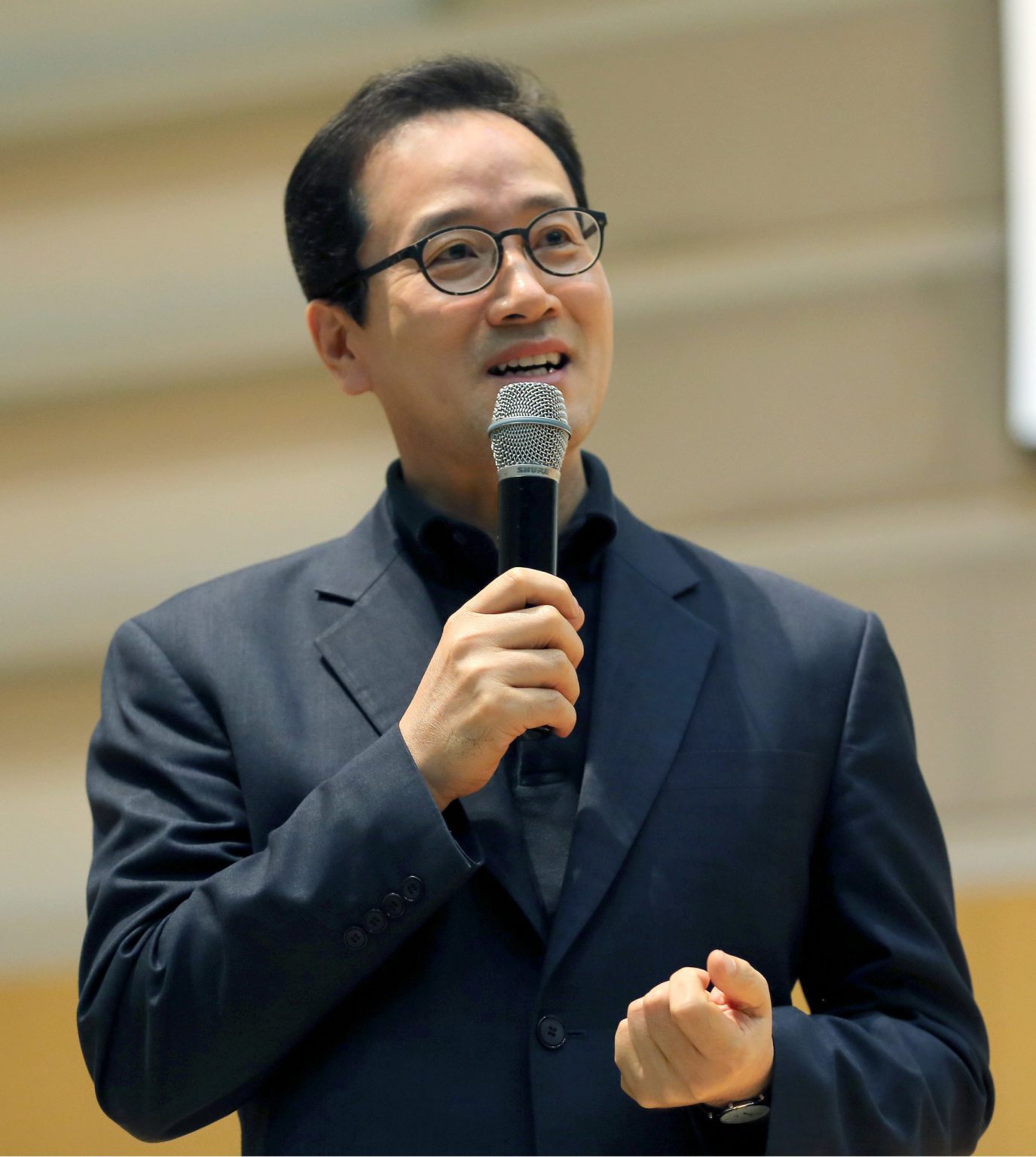 Greetings to all of you! Established in 2002, Mongolia International University offers a variety of academic programs to make a difference in higher education in Mongolia, by developing innovative, servant leaders. As one of the most diverse universities in Central Asia, MIU also provides students with international opportunities of student exchange programs all over the world. We would like to thank our faculty and staff for all of their continuous efforts to help make MIU a leader in academic quality and innovation. We will strive to keep cultivating a rich environment for our students. As MIU continues to grow, we will continue to offer our full support to our students. Our university aims to prepare new generations of global servant leaders in Mongolia and throughout Central Asia. And while firmly holding onto our core values, MIU will continue to remain faithful to our mission statements moving forward, to educate Global Servant Leaders of Tomorrow. Dwayne Wade, one of the renowned NBA stars, once wrote a touching comment to his colleague, "Thanks for pushing me to be greater than I knew I was." We, all the MIU faculty members want to hear this moment from you in your near future. 
Sincerely yours, 
Hyongtaek HWANG, Hon. Dr 
Chairman of the Board of Trustees, Mongolia International University
To educate and develop leaders in Mongolia and throughout Central Asia who possess honesty, integrity and professionalism
To be an innovative leader for higher education, providing relevant areas of study at the leading edge
To cultivate an international community of current and future leaders through a multicultural campus and global partnerships
To foster a culture of servant leadership in Mongolia and throughout Central Asia
"Ирээдүйн шилдэг үйлчлэх удирдагчдыг бэлтгэнэ"