Uncategorized
  We are looking for gifted and qualified teachers and professors who have a passion for university students and learning. Check out some of the
Read More »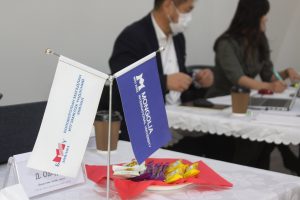 Student Success
MNCEA inspectors are working on Fashion Design curriculum accreditation process from 2021.11.17 – 2021.11.18. at our university campus. -‐——‐——————————————————————————————————————Эм Ай Ю дээд сургуулийн Хувцасны дизайн хөтөлбөр
Read More »
Workshops and Events
Student Resources
"Planning your future " Seminar 2021 /REMINDER/ School of International Studies and Communication is having "Planning your future" seminar on November 19, 2021. This is
Read More »
Student Resources
Dear students, The first colloquim will be held this Friday, 12th of November. Topics: Christopher Collins (GE) "Moral (Re) Formation in Early Twentieth Century Japan:
Read More »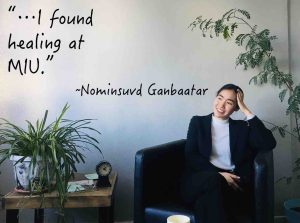 Student Blog
Monday, November 8, 2021 Each month we will be highlighting one student's journey at MIU. Each story is different and unique and we hope you
Read More »
Student Resources
Dear MIUers, Our school is organizing a joint seminar on "Community, Sustainability, and Local University" with Handong Global University and MIU Faculties will present at the
Read More »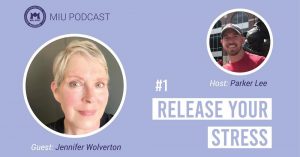 Uncategorized
Are you looking for ways to manage and release your stress? Check out the first installment of our MIU Podcast with Jennifer Wolverton!
Read More »
Recruitment
Greetings from Marketing Department, WE ARE LOOKING FOR TALANTED MIU STUDENTS WHO CAN WORK WITH US AS MIU INTERNATIONAL VIDEO TEAM. What does the team do?The team
Read More »
Student Resources
Hello MIUers, We hope that all of you are enjoying your offline and online classes. We are officially announcing that the Student Clubs are opening
Read More »