The Student Union of the Mongolia International University is the association of a student-run group that dedicated its time and resources to give the student community of the university, fairness, opportunities, and a voice.
Vision and Mission Statement
The function of the Student Union is to actively work towards making the student experience at MIU memorable through organizing numerous activities and supporting students' initiatives. 
With the help of Student Services and other administrative units, the Student Union helps organize the International Cultural Festival, the Sports day, and numerous parties and sports events. We also provide support for the student clubs and groups at MIU. 
Above all, Student Union is a family and we hope for it to be a space that everyone can grow and learn. There's always room for progress and incorporating more in what we aim to do, and that change comes from the students.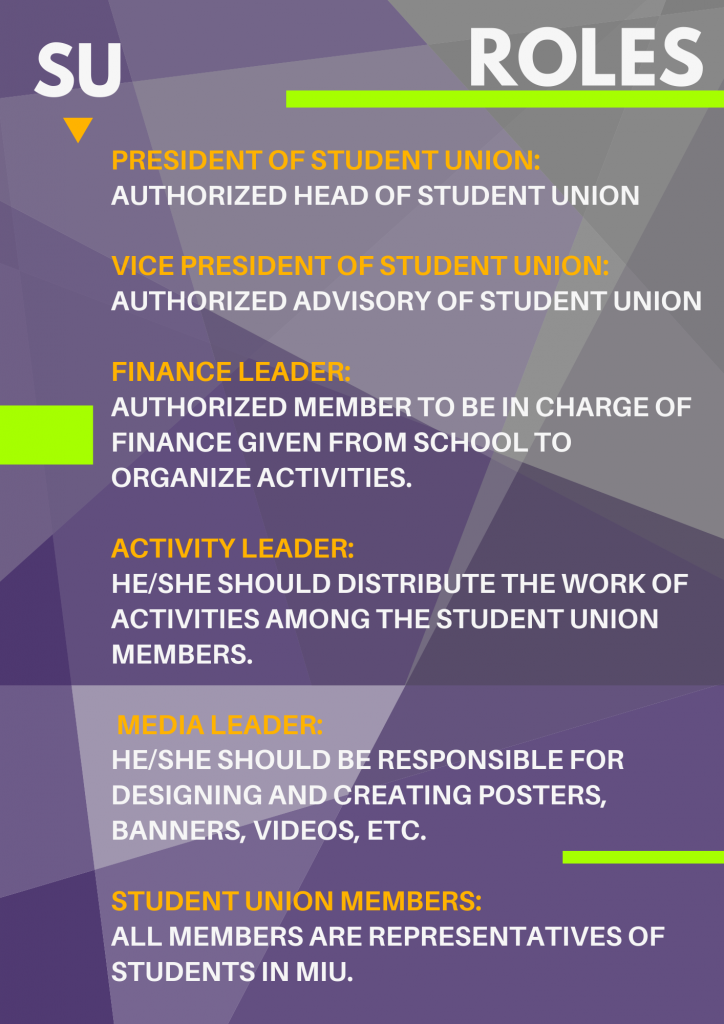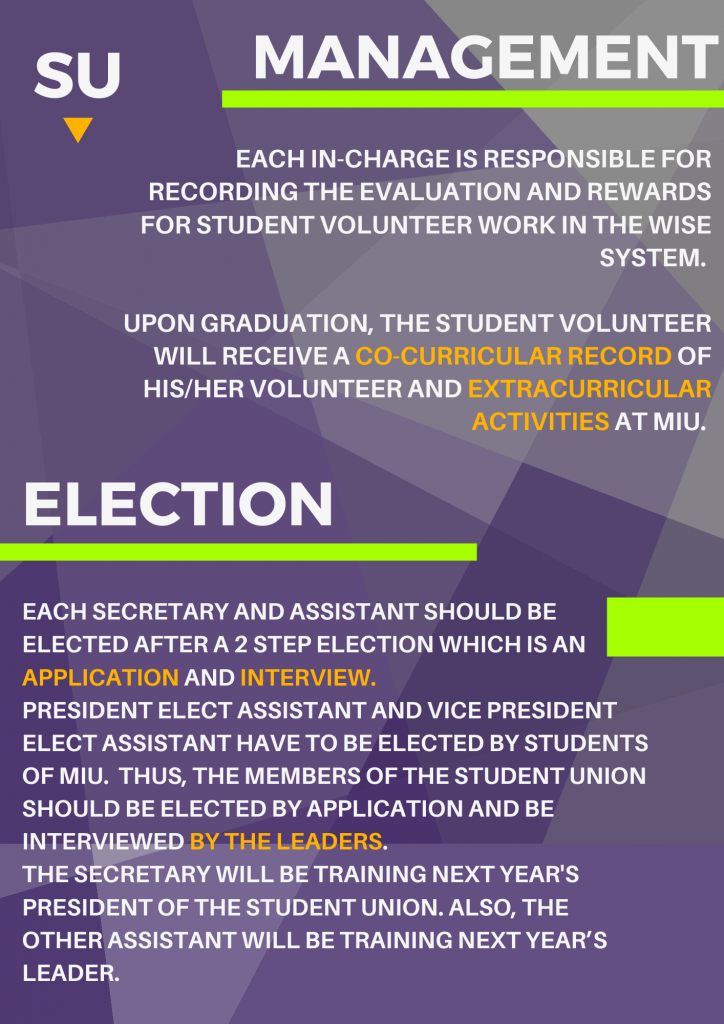 Freshmen orientation and party
This is the activity for welcoming and guiding all MIU freshmen. SU will cooperate with school management to hold freshmen orientation and freshmen party, SU also helps to provide guidance for course registration. During the freshmen party, SU organizes a variety of games, such as ice breaking, treasure hunting, campus tour games, and sharing interesting university stories and experiences. Last but not least, to guide students about how to enjoy university student life.
Through Culture Night, you will know different cultures from six nationalities. Different traditional clothes, songs, instruments, and foods are here. Korean Hanbok, Russian Song with strong rhythm, Chinese Dragon Dance, Central Asian Special Meal, Mongolian Game and American Cookies are all here in one place.
Here you can shine like a star, it's a great opportunity to show off your talents on the stage. There are over 10 departments' teams ready to compete with you, so enjoy and be the star you are meant to be.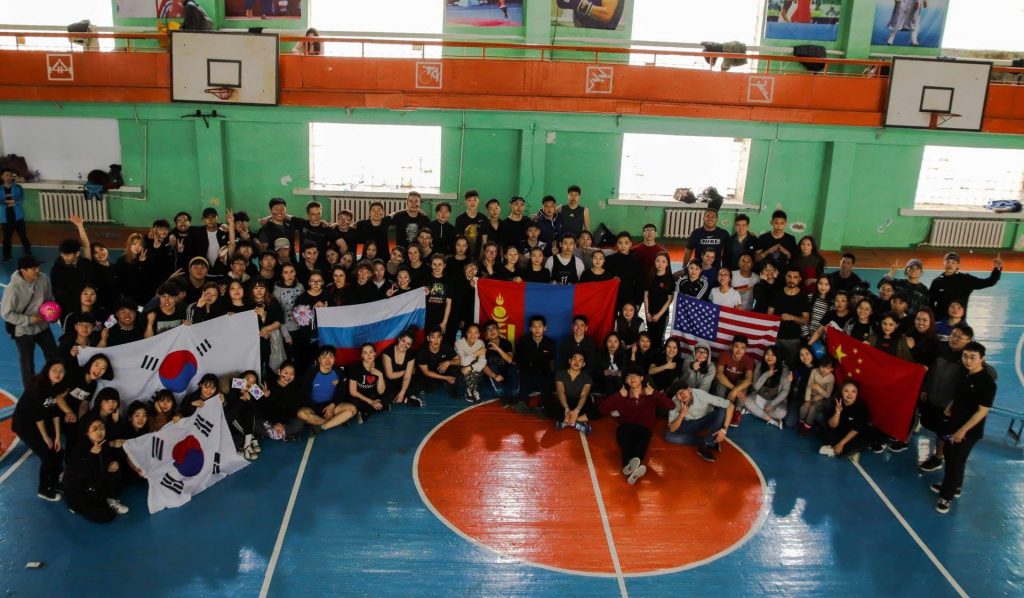 International Sports competition
Here are six nationalities' teams ready to compete and cheerleaders are here to support their own. Variety of fierce competitions are waiting for you. Can you overcome them?
Wide Screen, high-quality sound, delicious snacks, cozy place where you can watch your favorite movies with your friends from MIU Movie Night.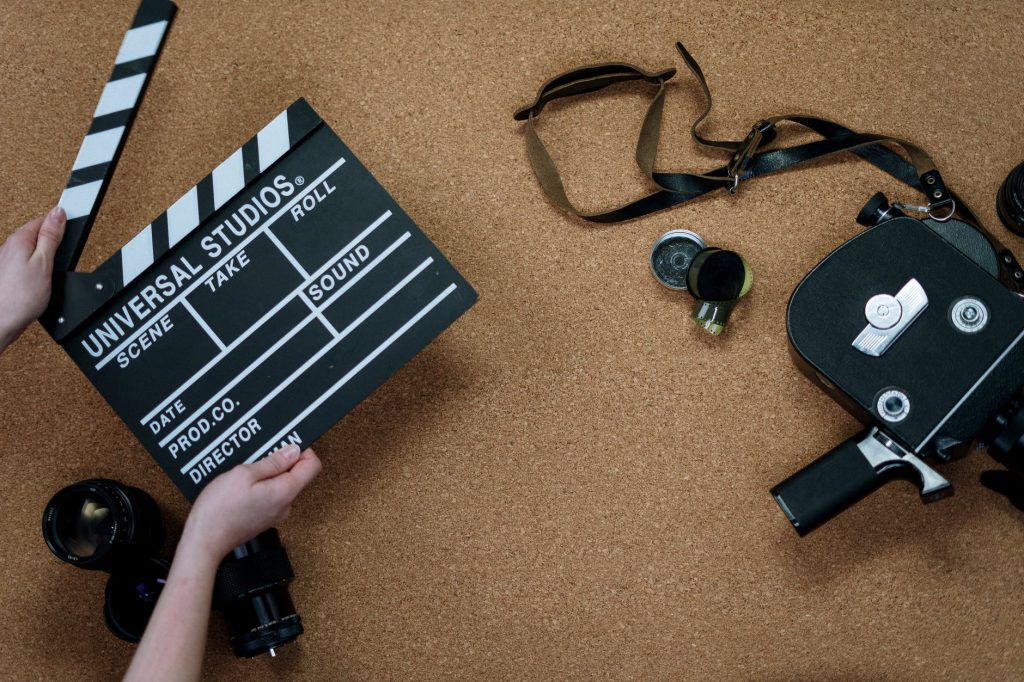 It is an event for the people outside the school. Through this event, people learn more about MIU, school activities, and student lives and participate in the international food festival, departments' classes, and taking a free English test.