MIU was established in 2002 as a private university located in Ulaanbaatar, Mongolia. With great contribution from the former president of Mongolia, Mr. Natsagiin Bagabandi, MIU received free land of 17,100 ㎡ on which the first building was built. MIU distinguished itself as a prominent university providing English-Speaking higher education in Central Asia. MIU currently offers 14 recognized bachelor's programs and is committed to providing a world-class education to tomorrow's global servant leaders from Mongolia, Russia, China, Republic of Korea, and other nations.
The Most Global and Dynamic University in Mongolia
Message from the President
It is my privilege to introduce you to Mongolia International University (MIU). The mission of our school is to equip our students with a quality education and character development, preparing them to be leaders of integrity in the 21st century. MIU is a vibrant community where students have the opportunity to complete studies in a variety of academic fields. Through the investment of our international faculty and staff and our close-knit environment of instructors, mentors, and advisors, students will feel they are part of a family. They will be equipped with the skills and knowledge necessary to achieve great scholarly work. MIU challenges students to explore innovative intellectual interests through scholarly and personal competency programs. Emphasizing professionalism, MIU students learn to make new connections in a synergistic environment that multiplies the use of resources such as time, energy, and creativity. Most importantly, MIU is preparing a generation of distinctive leaders with the qualities of heart and character to serve their own people, nation, and the world. MIU will accompany you and take you one step closer to the portal of your future. 
Welcome to MIU! 
Oh Moon KWON
President, Mongolia International University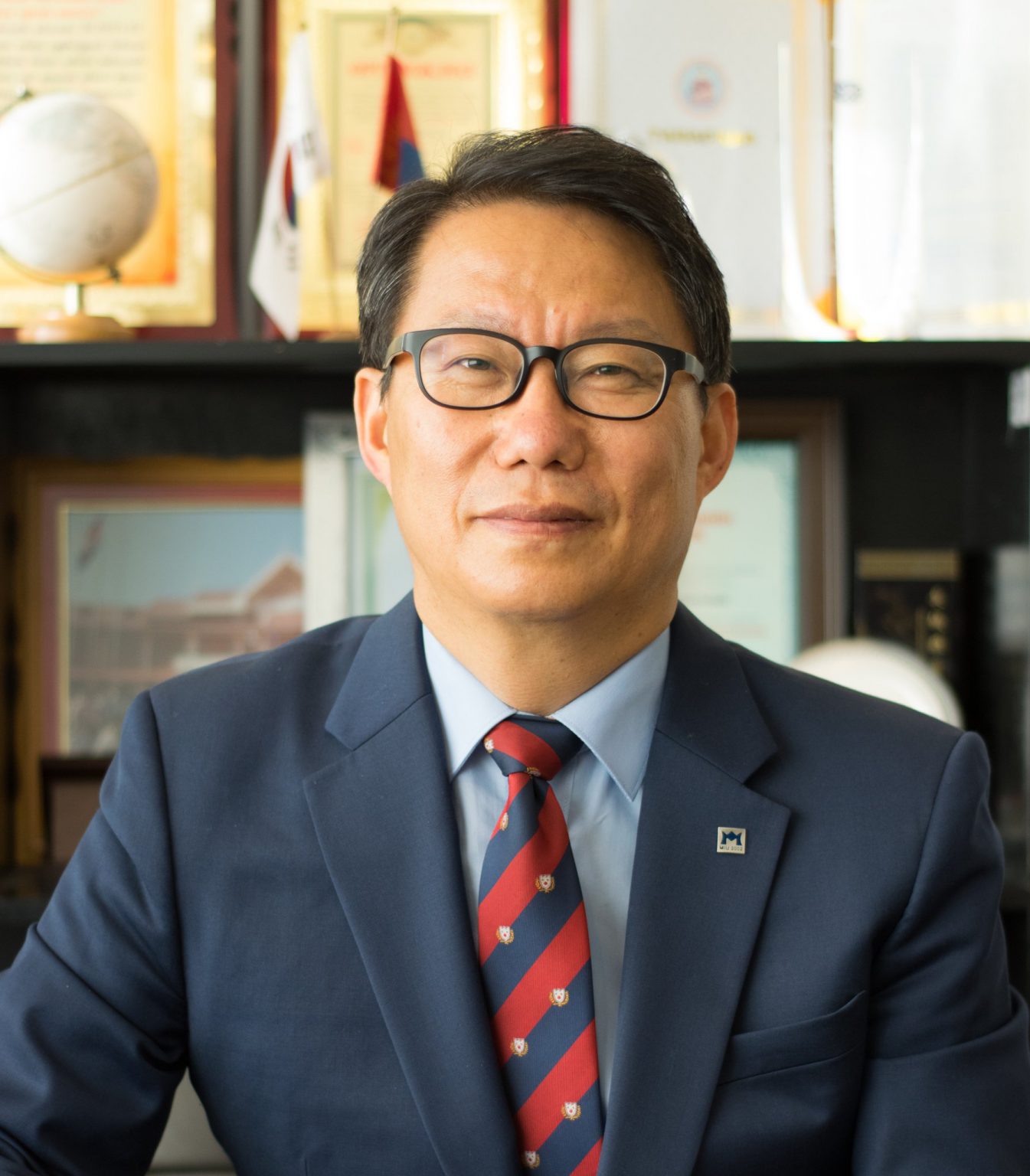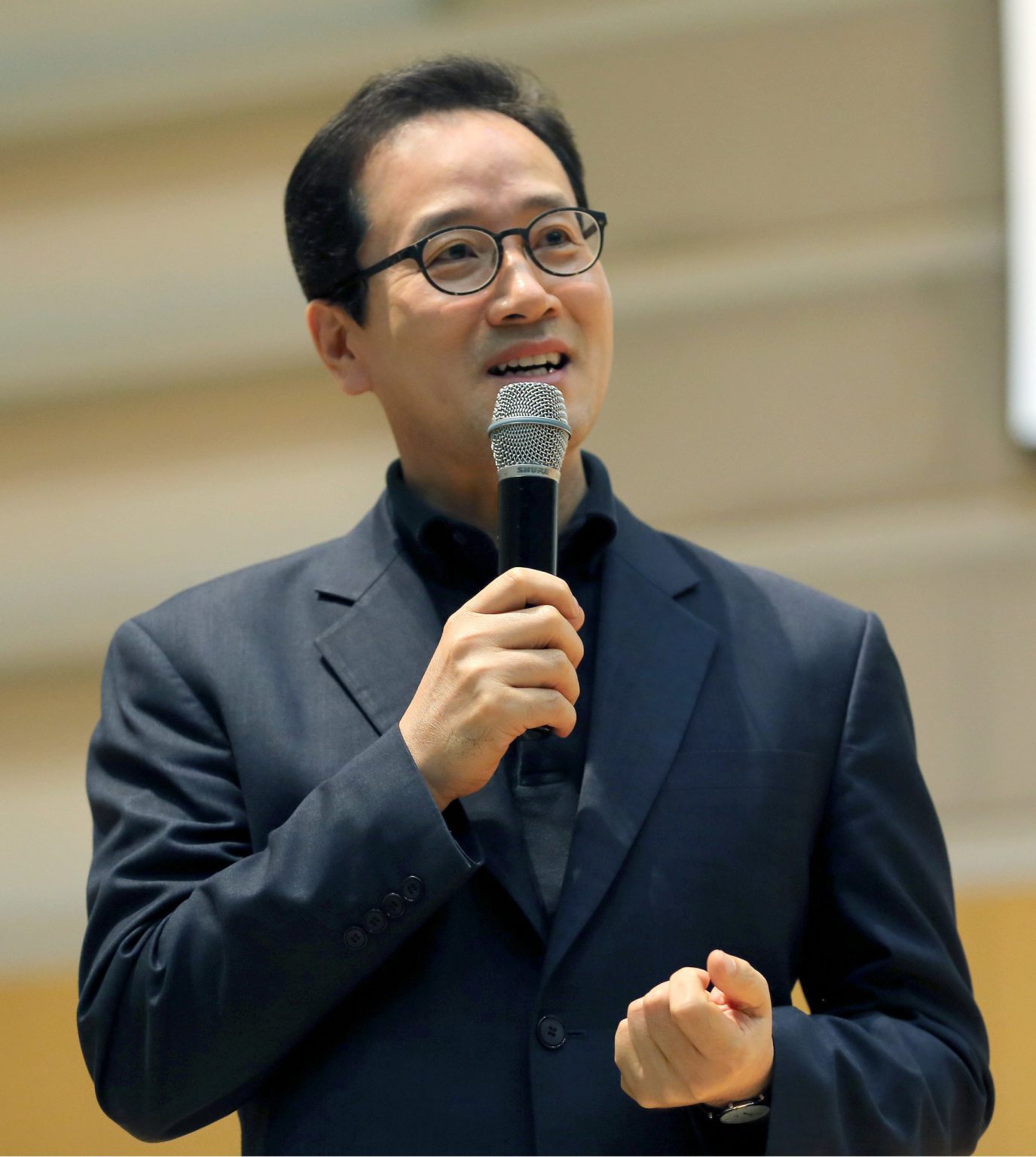 Message from the Chairman of the Board of Trustees
Greetings to all of you! Established in 2002, Mongolia International University offers a variety of academic programs to make a difference in higher education in Mongolia by developing innovative and servant leaders. As one of the most diverse universities in Central Asia, MIU also provides students with international opportunities of student exchange programs all over the world. We would like to thank our faculty and staff for all of their continuous efforts to help make MIU a leader in academic quality and innovation. We will strive to keep cultivating a rich environment for our students. As MIU continues to grow, we will continue to offer our full support to our students. Our university aims to prepare new generations of global servant leaders in Mongolia and throughout Central Asia. And while firmly holding onto our core values, MIU will continue to remain faithful to our mission statements moving forward, to educate Global Servant Leaders of Tomorrow. Dwayne Wade, one of the renowned NBA stars, once wrote a touching comment to his colleague, "Thanks for pushing me to be greater than I knew I was." All of us here as MIU faculty members look forward to hearing this from you in your near future!
Sincerely yours,
Hyongtaek HWANG, Hon. Dr
Chairman of the Board of Trustees, Mongolia International University
To educate and develop leaders in Mongolia and throughout Central Asia who possess honesty, integrity and professionalism
To be an innovative leader for higher education, providing relevant areas of study at the leading edge
To cultivate an international community of current and future leaders through a multicultural campus and global partnerships
To foster a culture of servant leadership in Mongolia and throughout Central Asia
Educating Global Servant Leaders of Tomorrow